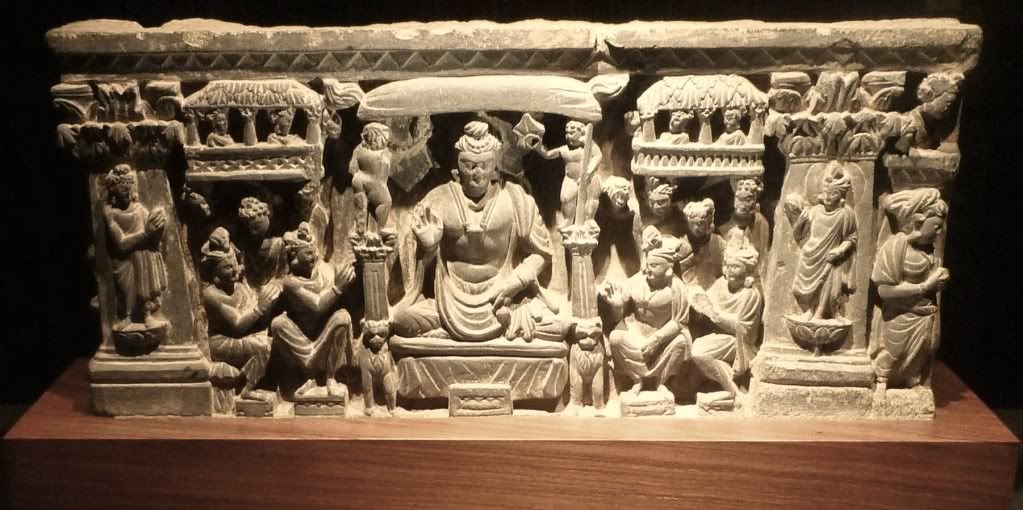 Tushitaheaven Stone relief carving - Pakistan, Kushan dynasty, Gandhara, 2nd-3rd century. Photo by Nesnad, 2010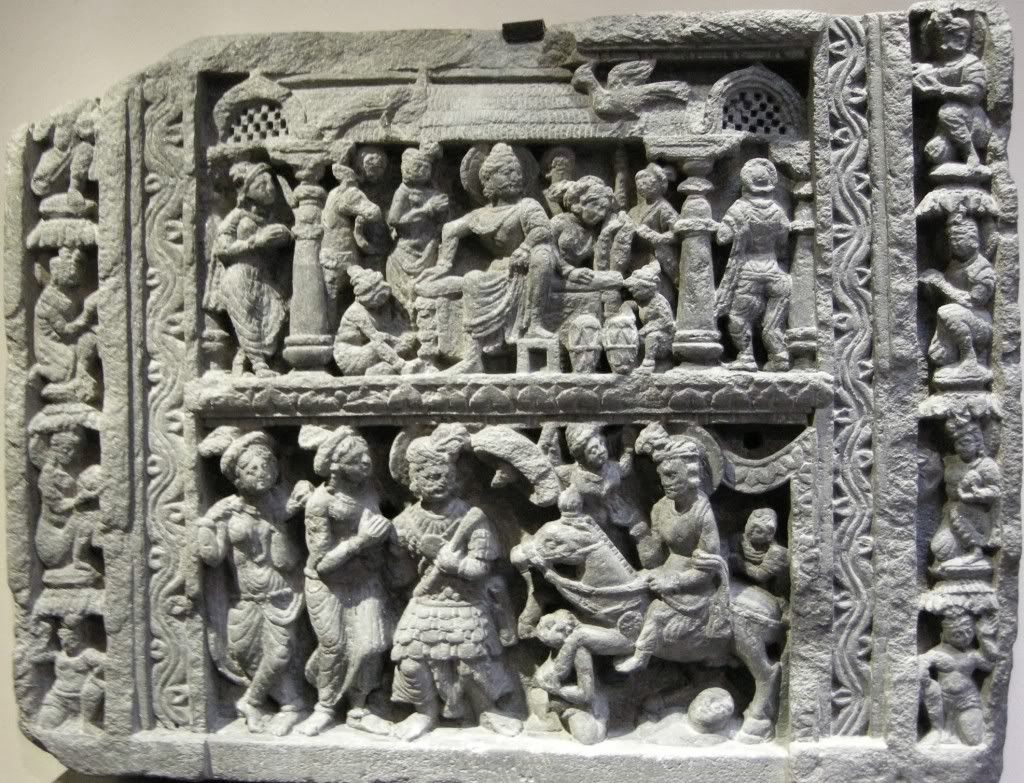 Gandhara, the great renunciation. Photo by Sailko, 2010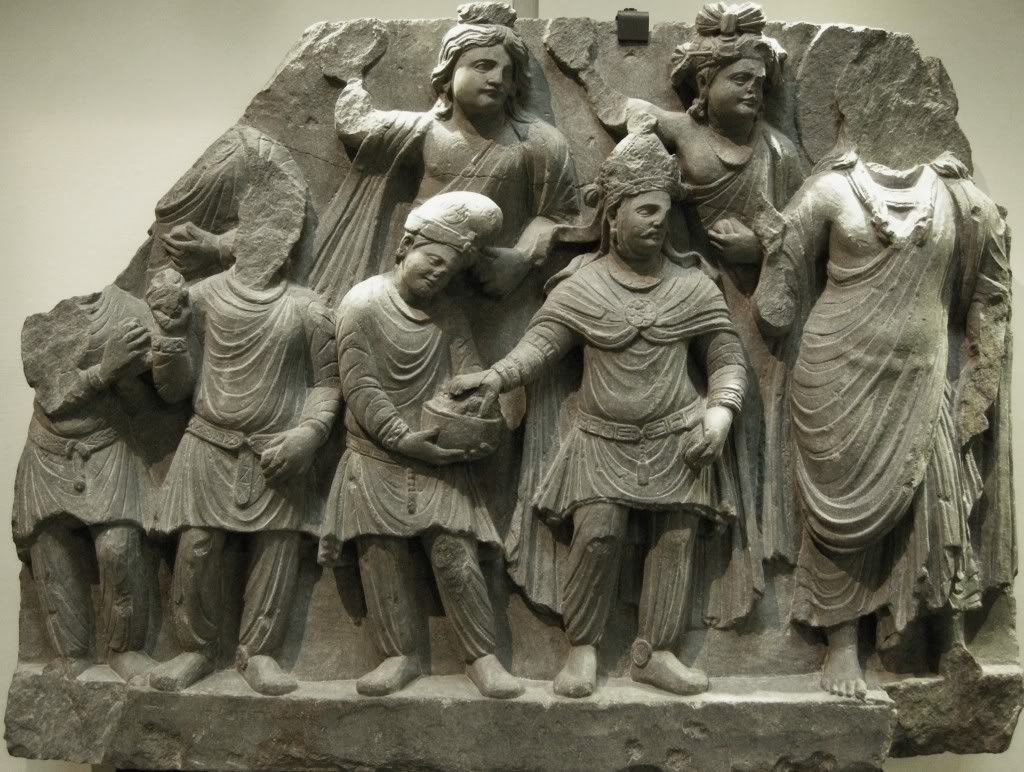 Gandhara, a tribute to the bodhisattva, Kushan king, II-III century. Photo by Sailko, 2010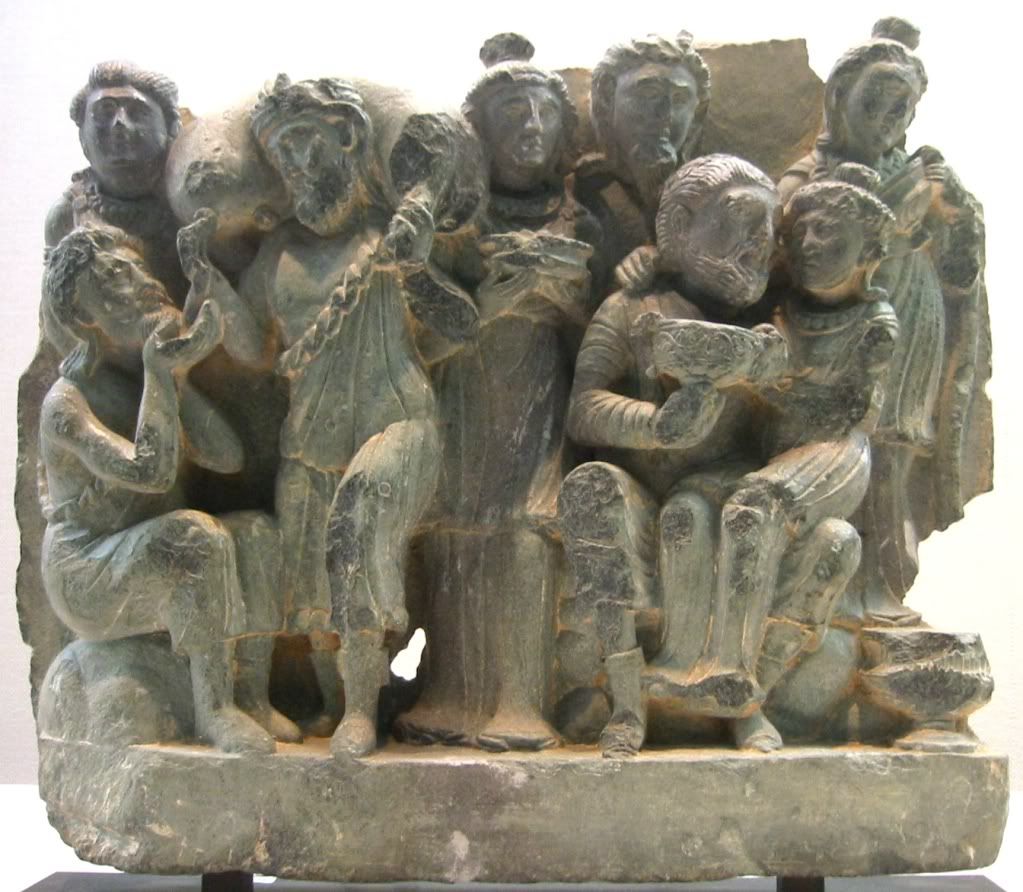 Drinking Scene. Greco-Buddhist art of Gandhara. Dated 3rd century AD. Tokyo National Museum. Photo by World Imaging, 2005
End Ascetism. The sharing of the relics of the Buddha. Greco-Buddhist art of Gandhara, 2-3rd century CE. Zen You Mitsu Temple, Setagaya, Tokyo.
Meditating Buddha, monastery Shotorak region of Kapisa, Afghanistan, 2nd-3rd century, schist. Musée Guimet, Paris.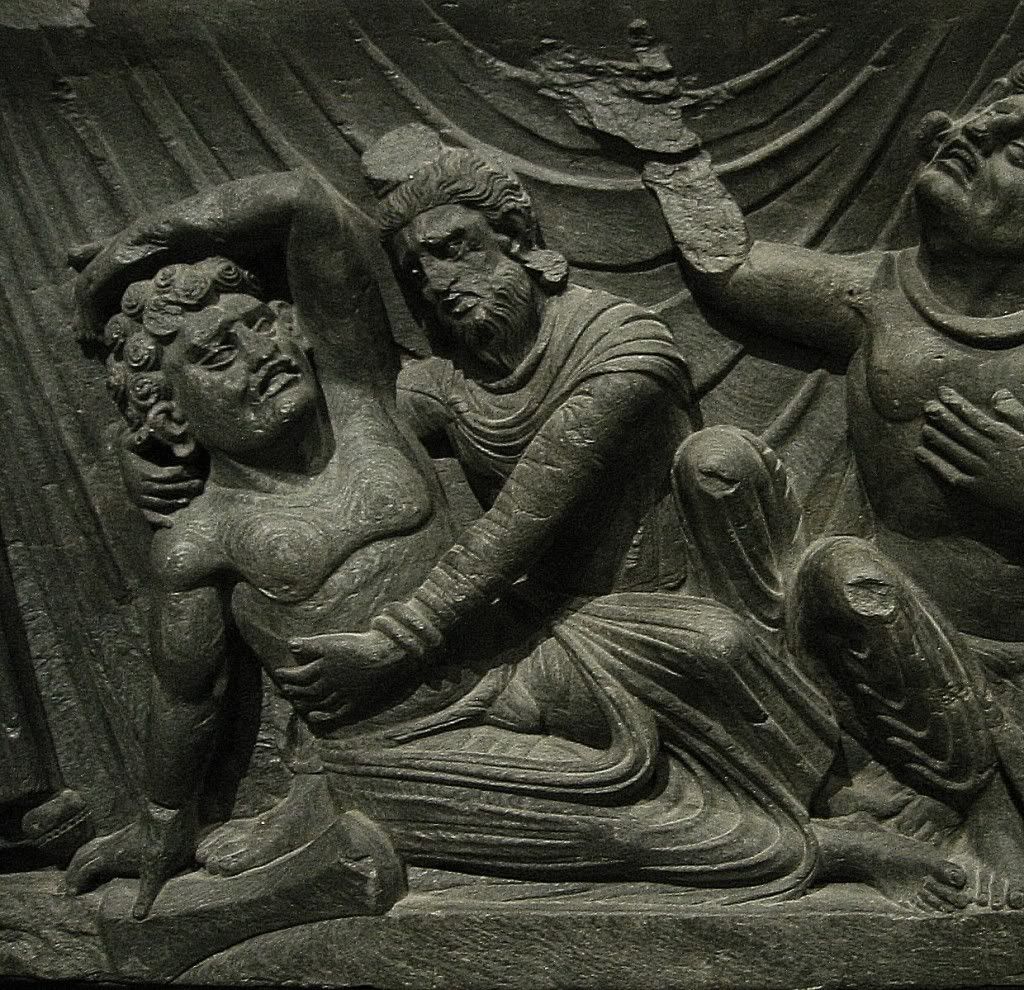 A Kushan devotee conforting the Bodhisattva Vajrapani, in a scene of the Mahaparanirvana. Victoria and Albert Museum.
Attendants to the Mahaparinirvana. Victoria and Albert museum. Photo by World Imaging, 2005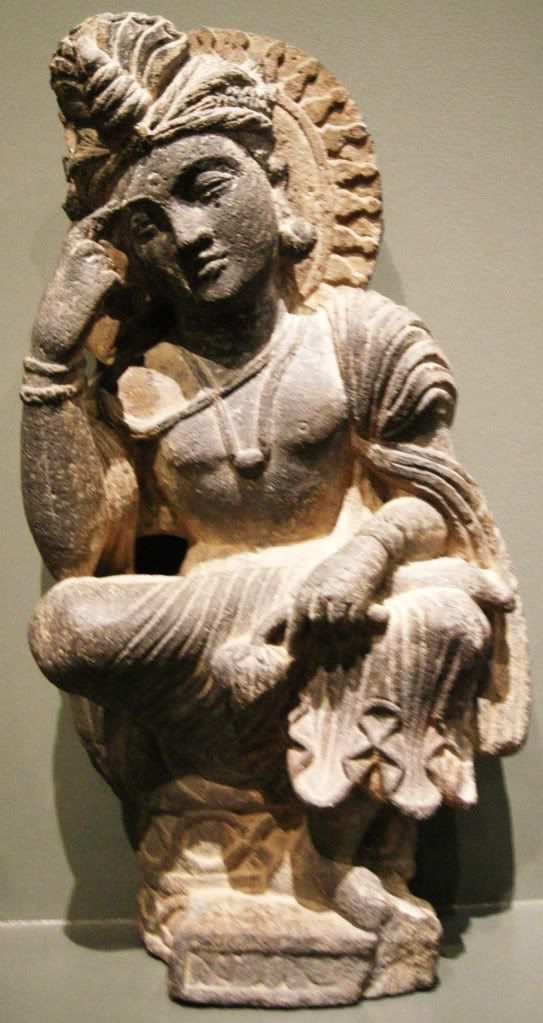 Gandhara Art, pensive bodhisattva, III sec. Photo by Sailko, 2010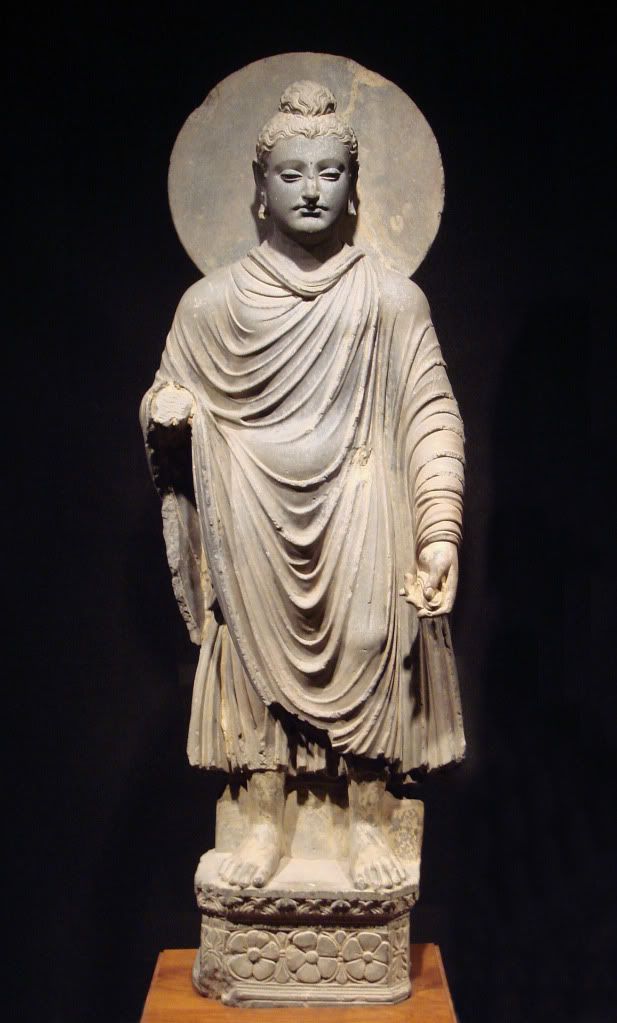 Gandhara Buddha. 1st-2nd century CE. Tokyo National Museum.